Digital Transformation
For Your Property Management
with
BIMASAKTI

Using an Integrated System to reduce costs and improve service efficiency through better business processes.
BIMASAKTI is the ideal application for: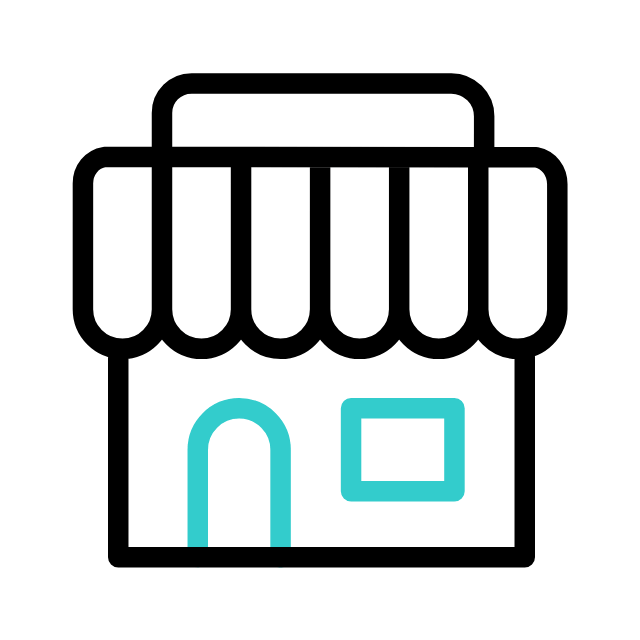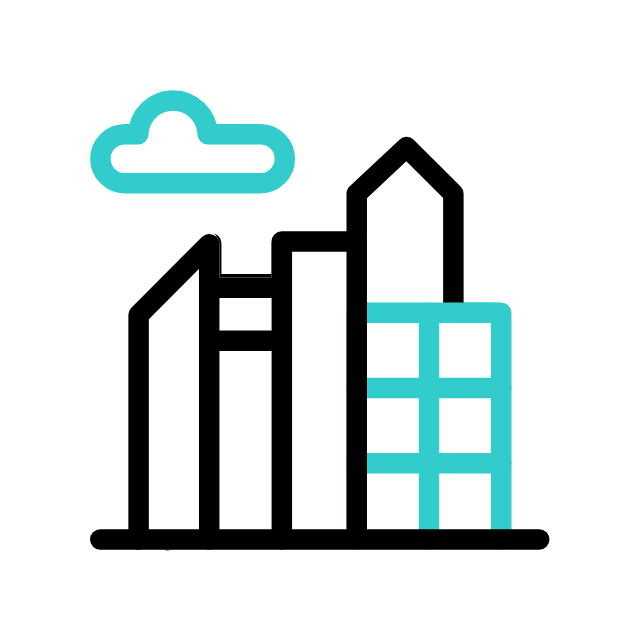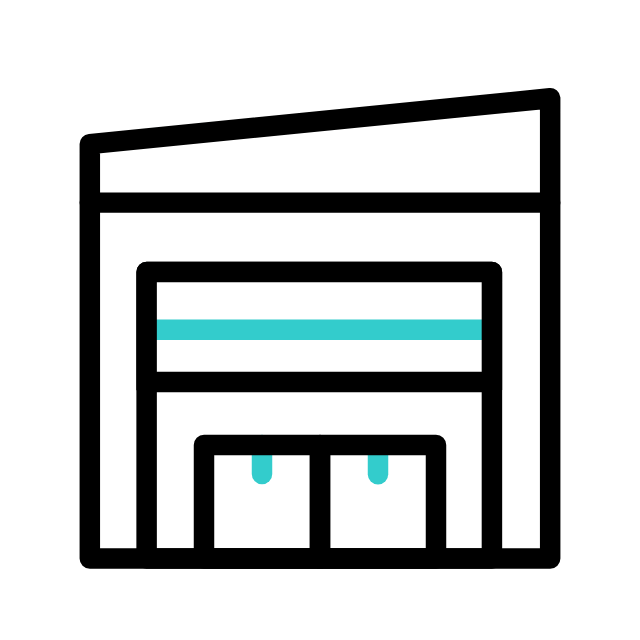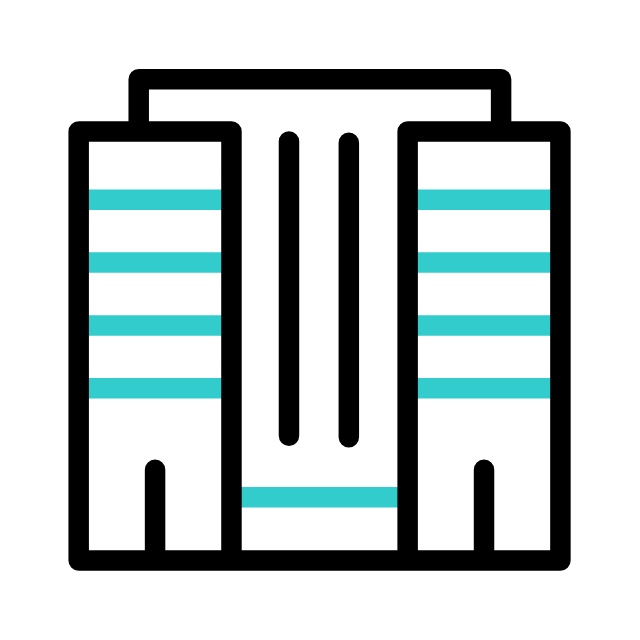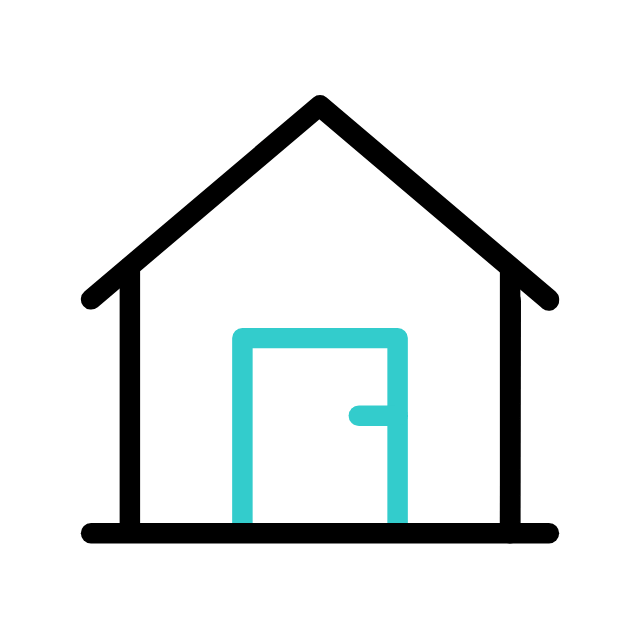 BIMASAKTI's Key Features
Building Management can operate more efficiently and effectively by implementing a system. To get optimum efficiency, BIMASAKTI has a complete integrated system that could cater to all Building Management business processes, from Lease & Billing Management to Logistics and Accounting.
Pro Rate / Non-Pro Rate
Unit Occupancy
Payment Scheme
Penalty Policy
Revenue Sharing
Reminder Lease Renewal
Multi PR in 1 PO
System Approval
Multi Goods Receipt
Stock Control
Cost Analysis
Link with Work Order
Service Charge
Utility Usage : Electricity, Water, Gas
Others Charge
Digital Billing
Billing Notification
Reminder Late Payment
Deposit Management
Penalty Process
Integrated with VA Bank
Digital News
Notification Ticket from Tenant
Process Request and Complaint thru Mobile App
Tenant History
e-Form*
Automatic Journal
Revenue Recognition
Budget
Balance Sheet
Income Statement
Meter Record Utility

Integrated with BAS
Capture with smartphone
Auto Maintenance Notification
Auto Assignment Notification
Mobile Work Order
This is a Powerful Application
This application can help you achieve 100% tenant satisfaction, provide 100% on-time bill payments, and quickly resolve all tenant issues.
Tenant Apps
Aplikasi ini berguna untuk para tenant dengan memberikan pemberitahuan jatuh tempo penagihan kepada para penyewa, pemberitahuan perpanjangan kontrak, fitur integrasi antara laporan tagihan dan kartu akses, dan juga pembayaran yang bersifat multi-channel.
Bimasakti Dashboard
Dengan adanya Bimasakti Dashboard, anda dapat memanage informasi secara visual dengan cara melacak, menganalisis, dan menampilkan KPI tenant, dan titik data utama untuk memantau kesehatan bisnis.
Engineer Apps
Bimasakti juga menyediakan engineering apps untuk mempermudah para kontraktor untuk berkomunikasi dan memberikan progress pembangunan nya dengan pemilik bangunan.
Payment Getaway
Kami juga menyediakan 3 payment gateaway di aplikasi kami: BCA, BCA & DOKU.
Mobile Solution : BIMASAKTI TENANT
This application can help you achieve 100% tenant satisfaction, provide 100% on-time bill payments, and quickly resolve all tenant issues.
Multi-Channel Payment Gateway
Billing Due Date Notification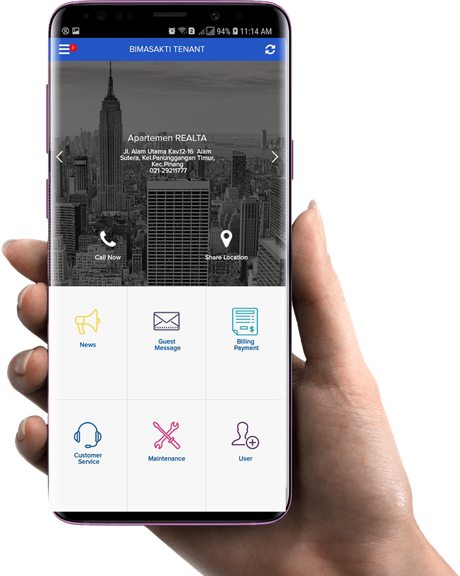 Contract Renewal Notification
Integration between tenant's billing report & access card
Interested to find out more about BIMASAKTI?
These Various Properties already Used BIMASAKTI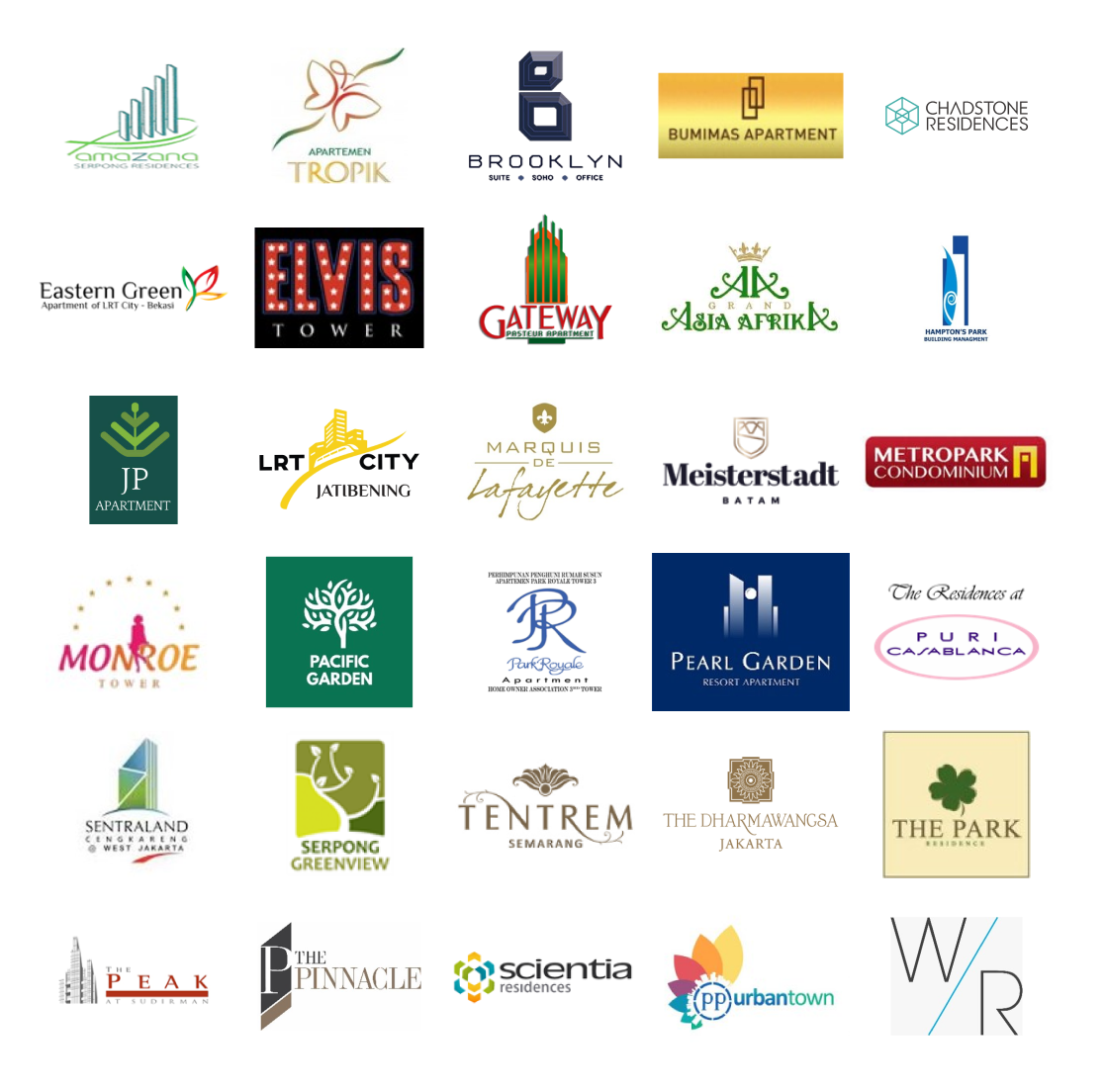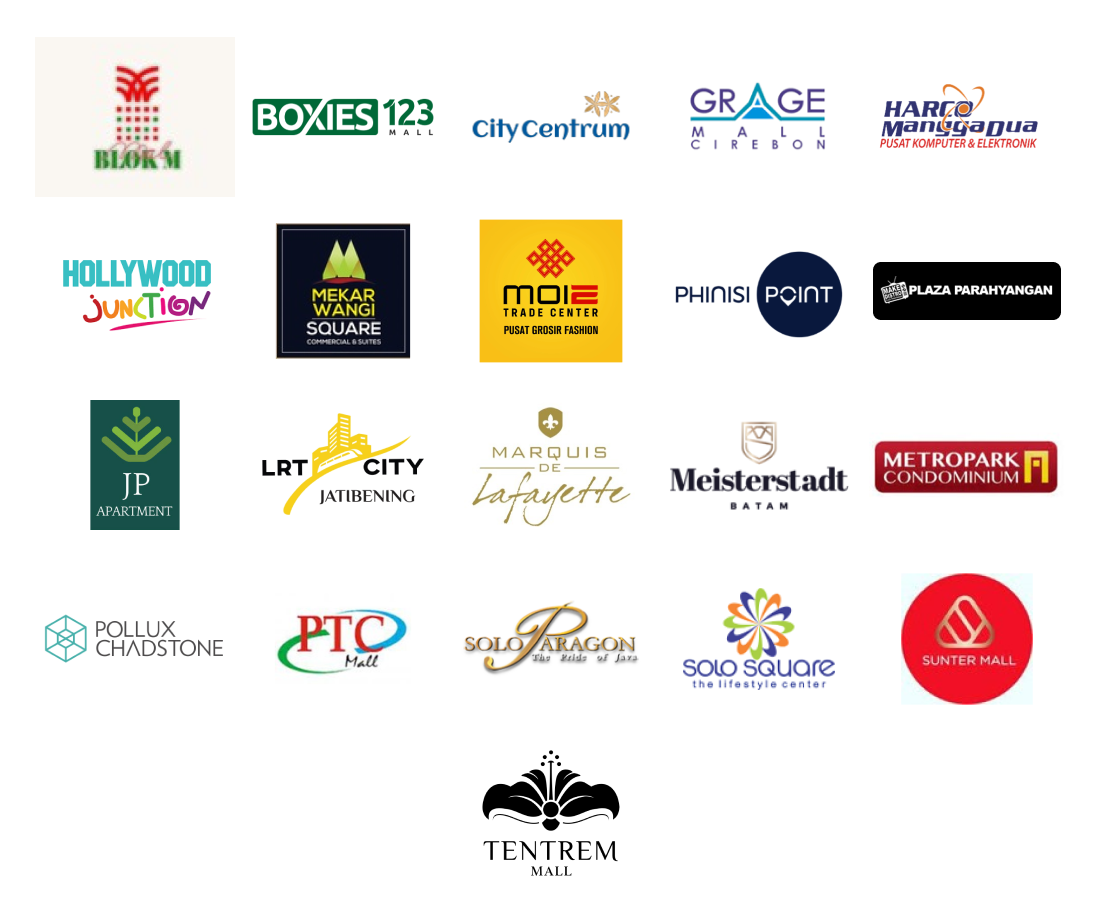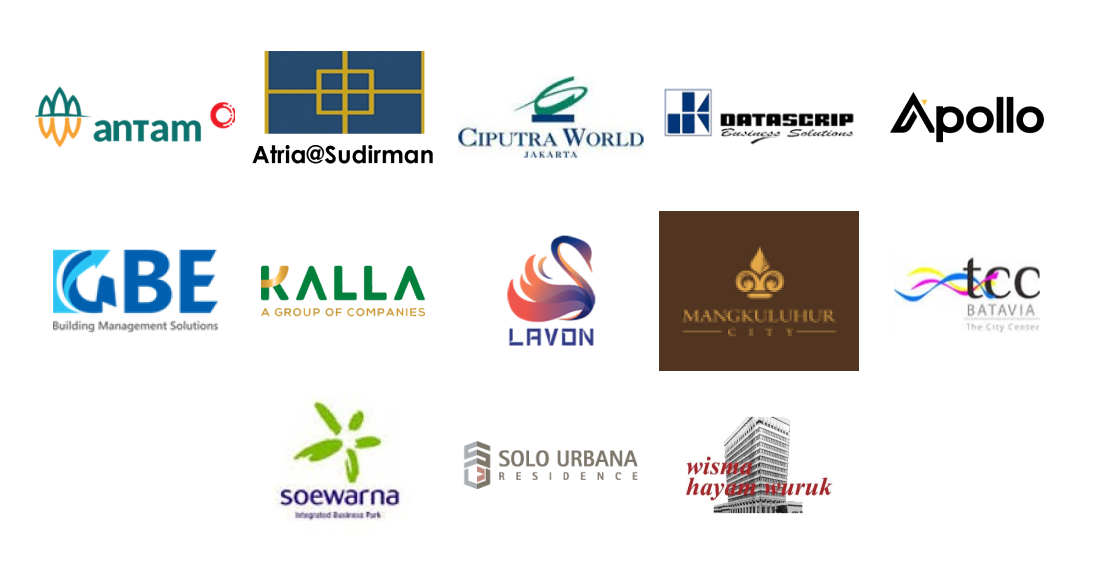 Customer Testimonial
== Harco Mangga Dua ==
Harco Mangga Dua has given a testimonial about the effectiveness of Bimasakti Property and Tenancy System as their #PropertySystem in streamlining the business operations. The system provides ability to print and distribute invoices to tenants, schedule property maintenance, generate financial reports, follow up on tenant requests and complaints, and keep track of available units within the property.