Trusted Partner for
LEADING OPERATORS
in Indonesia and Asia
If you have been looking for something to complement the interior of your home for a long time, then you will definitely like
Tilt turn windows
!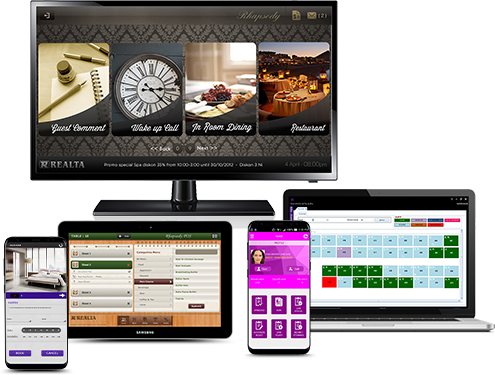 ICT ONE SOLUTION
Hotel System
Rhapsody is designed to meet new trends in the hospitality industry, including service apartments. The golf course system and administration is seamlessly integrated into the hotel system. Point of Sales with comprehensive sales and operations reports are available for management analysis. Catering/banquet functions with menu analysis and other functionalities will assist in managing/calculating cost.

3 Stars to Ultra Luxury Hotel & Resort

Budget & Business Hotel
Golf Course & Membership

Hotel Operator & Invoicing System

Restaurant & Bar

Banquet
WHY RHAPSODY
Delivering Hospitality Solutions With Best Technology to Increase Business Performance

Business Clarity
& Synergy
Enable to control and monitor of all your multi brands & properties.

Ensuring Service Excellence
& Revenue Repetition
Using Rhapsody's technology, hotel can start to engage the guests from pre-arrival and continue the engagement event post-departure.

One StopService
Provide end to end ICT One Solution for Hospitality Industry.

Seamless
Invoicing System
Operators can accomodate to invoice Unique Fee Scheme base on Performance Achievement in each hotels at the same time.

Support
Cost Price Effectiveness
Hotel Owners can also support collective purchase from many hotels by module iLogistic to get Price Efficiency.

Comprehensive Hospitality Management System
A fully Integrated Software for operation of mixed use Properties, Hotels, Golf Courses and Resorts.
Want to talk about solution?
Let's get started right now.
FEATURES AND MODULE
Streamline hospitality transaction processes to boost up business result
THESE AWESOME HOSPITALITY COMPANIES USING OUR SOFTWARE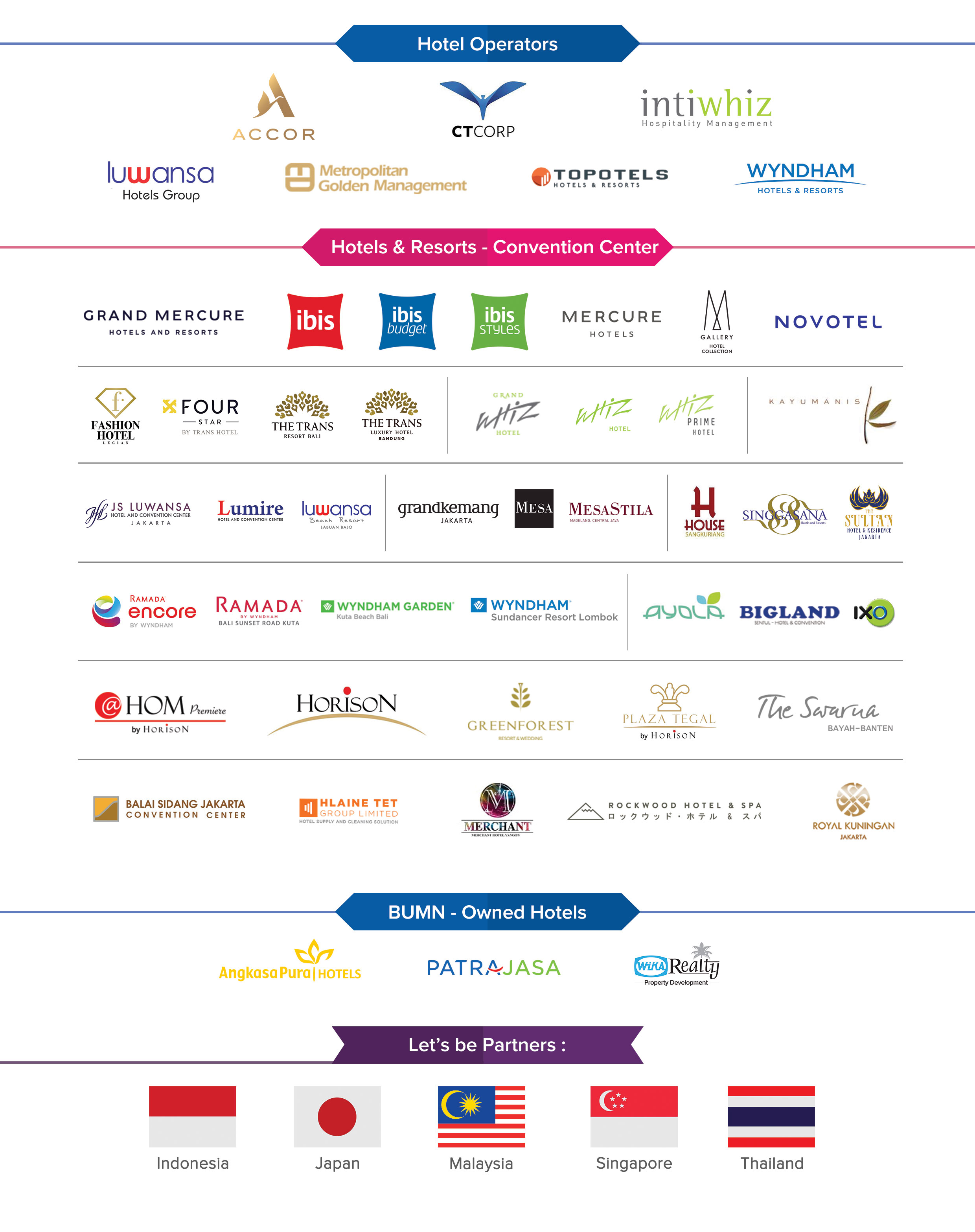 Ready to Achieve Outstanding Performance?